I love to teach, to learn, and to share my more than 40 years of mountain experience. What do you want to do?
I teach people how to move better in the mountains. To be more confident, stronger, faster, and safer. My clients range from elite military personnel to 75-year old grandmothers to top competitors in multiple sports. Technique, tactics, knowledge, strength, skill, mind. Or maybe you just want to climb the coolest frozen waterfall and realize a dream. Let me know, we'll make it happen. I'm not cheap, but I do provide good value. Rates below.
Mountain Movement
I like working with those terrified of scree slopes all the way to those looking to climb harder than they ever have. Let me know how you want to move better.

I may look at mountain risk a little differently than other guides or climbers. I wrote a piece on that here.
Booking: Please send me an email, and let's talk about what you are interested in. After that we can set a date (s), and lock that date in with a deposit of half up front. Deposits are non-refundable unless your foot fell off or your mom needs you.
Waiver: The ACMG Waiver/Release ACMGRELEASE-3. Please download it prior to booking me. Before booking me please let me know if you have read and understood it or not, and if you plan to sign it or not. Please bring a paper copy to our first meeting to sign with me in person, thanks.
Rates per day: $1200 Canadian, same rate for one to six people. No extras for any gear I supply, Ghost trips, Red Bull, bad music, it's all part of the deal.
Getting here: I work mostly in the Canmore-Jasper area of Alberta. The closest airport is Calgary International, about an hour from Canmore.
I look forward to hearing from you, and planning something great together!
Will Gadd, 2022
Member, Association of Canadian Mountain Guides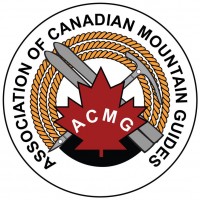 PS–I refer a lot of work to other guides in the Canmore area as well if I can't meet your schedule or needs, and please feel free to write and just ask some questions too. I don't guide skiing, but know some great people who do.