On Living And Dying well: Neither are about the money…
Date: 11th October 2012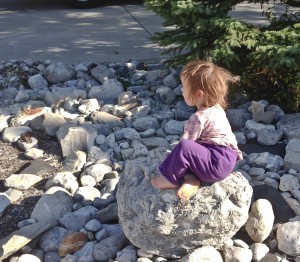 A friend of mine recently put up a youtube link on Facebook. I almost didn't click on it as most links on Facebook lead to some cat eating a cheeseburger, and I lose five minutes of my life freaking on it. But I'm really, really glad I clicked on this link. I realized as I listened to it that it perfectly encapsulated many of the things I believe about life, sport, education and death. This is it:http://youtu.be/siu6JYqOZ0g
I think that as a child my parents must have read the text of the video to me over and over at night. The voice is that of Alan Watts (not the climber, though he is cool too), philosopher Alan Watts. The big quesiton Watts poses is, "What would you do if money were no object?" I've spent most of my life trying to answer that question with actions. When I was 29 I walked out of the best job I ever had as measured by enjoyment, money, peers, atmosphere, etc., in order to make far less money but to do what I wanted to do: Climb and fly. I still greatly value the experience I had with John Winsor and others at that job, but fundamentally I was following Watts' idea of doing what you really love, and ultimately mastering it and being able to make a living doing what you love… I do not think my actions were spontaneous; without my upbringing and mountain childhood and even professional experiences  I would not have been able to do what I have. But that moment of going, "Fuck it, I'm going to try something wildly different" is a small crystal of courage I am proud to have found, at least occasionally in life. For I often can't live up to the ideal Watts writes of; I do do things for money regularly. But I know when I'm on the path and off it, and that is important knowledge.
A friend of mine and I recently spent a week climbing sea stacks in Newfoundland. Neither one of us made a penny during the week, but I think for both of us it was one great week. But we could not have gone on that trip without spending many, many thousands of hours doing what we liked in order to get the mastery that Watts talks about, or at least enough of it to figure out how to go and make a TV show about climbing towers sticking out of the ocean… More on that trip soon, which was a failure as a "climbing" trip but was a success as measured by doing something you really love.
A corollary to the "Do what you love" idea is that I believe no real effort is ever wasted, it just builds force behind our actions. The past creates the future. If I had not learned how to write through working at magazines I could not do what I do today. Those hundreds and thousands of hours spent hanging onto little plastic holds allowed me to climb a crumbling sea stack. Watts is not espousing laziness, he's espousing real courage and doing something really difficult: Following your real, genuine interest in life. That is a huge leap completely out of what we're told to do. I've read so many editorials telling the youth to stop messing about and go get degrees that will pay well. These are ridiculous statements; we should be telling the youth to go do what they love. So here's a big fat kick in the ass to all the people who would have us be "responsible" youth. That path is sure to lead to the garbage heap of despair, to quote KMFDM. Watts is right, most of the people in the world are just wrong.
I got so fired up I transcribed a few lines from the video above and hung them on my wall. Here they are:
"What would you do if money were no object? You do that, and forget the money. Because if you say that getting the money is the most important part then you will spend your life completely wasting your time. You will be doing things you don't like doing in order to go on living, that is to go on doing things you don't like doing. Which is stupid. Better to have a short life that is full of what you like doing than a long life spent in a miserable way. And, after all, if you do spend your life doing what you really like doing then you can become a master of it. The only way to become a master of something is to be really with it. And then you'll be able to get a good fee for whatever it is. So don't worry too much; somebody is interested in anything you're interested in. But it's absolutely stupid to spend your time doing things you don't like so you can continue doing things you don't like, and to teach your children to follow in the same track."
-Alan Watts
You know what? That is fucking awesome! Have a great day.
Posted in: Blog
---
Comments
Add a comment
I'm more than happy to hear your thoughts on what I've written. Please note that all comments will be moderated before publishing. Thank you for joining the conversation.